While rereading some books might pose a problem, oftentimes rereading will solidify why you liked a book in the first place. And in some cases, it might even improve your original opinion of a book you might not have liked. Or in a more rare case, rereading might enhance your positive view of a book you already liked!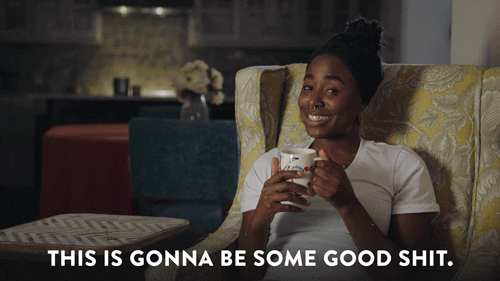 I reread so many books in the last couple of years and though some of them worked out the way I had hoped, most of my rereads just reminded me why I loved those books so much. And there were even a couple of books that got better for me after rereading them!
These are the books and series that remained to be some of my favorites (or became an extra favorite) after reading them again!
---
I Still Love You…
The Immortal Rules Trilogy
1) This series is severely, criminally underrated. 2) This series is badass. And 3) this series is the pinnacle of dystopian vampire narratives in the YA category. I just think these books deserve more recognition. They're well-written, dark, action-packed, and engaging. The atmosphere and the vibe are The Walking Dead meets The Coldest Girl in Coldtown. I randomly picked this book up back in 2016 and I've been a fan ever since.
ACOMAF
Even though the 1st and 3rd book in this series aren't really my cup of tea anymore, the second book, A Court of Mist and Fury, remains to be one of my favorite books. Are there problems with the narrative? Sure. Is Rhys annoying? Yes. Is Rhys also sweet and sexy? Arguably, yes. Is the writing a mix of brilliance and juvenilism? Yes. Do I care? Not really. I accept this book with all its flaws because it does so many things right. It's slow, but enthralling in how it focuses on healing, self-reflection, hope, and positive relationships. It's a good book in all the ways it counts.
Six of Crows
SOC came onto the scene back in 2016 and ruled over the land of YA for some time. I fell in LOVE with this book. The characters. The setting. The vibe. The heist. All of it came together into a fresh, thrilling, amazing banger of a book. I wanted to share the existence of this book to anyone that breathed and after rereading it last year, I still kinda do. It's a solid book that inspired other YA authors to take up the same multi-character, heist-plot format (Gilded Wolves, Smoke Thieves). It's the OG and it's still a pretty great book. I'm so excited for season 2 of Smoke and Bone on Netflix because I just want to see Kaz and the crew back in action again. Also, the cast of characters is deeply diverse, and that's always a huge achievement in both literature and television.
The Mortal Instruments and The Infernal Devices
I reread all of TMI and TID about 2 years ago as part of a buddy read with Daan. I had so much fun with these books. They were my childhood. These books fed my soul back in the day and it's just as easy for me to fall into a Cassie Clare Shadowhunters novel now as it was a few years ago. Yes, I know the Clary/Jace pseudo-incestuous romance is off-putting (and it is, it truly is) in TMI, but once all that weird drama is done we still have Sebastian, we are left with an urban fantasy packed with extensive lore, memorable characters, and wonderful romances that could last us a lifetime (Magnus + Alec, Simon + Izzy). And TID remains to be the most well-executed series in the Shadowhunters-verse, especially in terms of romance. I just love these books and they always carry a hefty dose of nostalgia when I read them. I can't help loving them at this point.
Red Rising Saga (1st Trilogy)
I was blown away by this series when I first read it back in 2019. It is, by far, one of the best sci-fi series I've ever read. I'd compare it to The Hunger Games, but with more gladiatorial, Roman-influenced elements added into the mix, placed in a galactic setting. The story is a sweeping space epic, with badass characters and suspenseful action that holds you captive from beginning to end. Darrow is a multi-dimensional, complex MC and his family and friends are just as dynamic. No one is safe in these books. Every character is fair game, so don't get attached. I've felt a wide range of emotions from this series: sadness, happiness, humor, anger, and fear. I loved it back in 2019, I loved it just as much when I reread it in 2020, and since I'll be rereading the series this year, I'm sure I'll love it still.
Penryn and The End of Days
I'm not sure how I got into this series, but I'm so happy I did. When supernatural creatures were all the rage in the YA category, this series shined. Penryn was accepted as an extremely capable, resourceful, likable heroine that tried her best to protect her little sister in a post-apocalyptic world overrun by monstrous angels. The concept was unique at the time. And even though some of the romantic tropes can be called into question now, the relationship between Raffe and Pen was wonderful back then and still brings back warm memories for me. This series is fun, exciting, dark, and romantic. Just good reading.
Graceling
Graceling was one of the first YA books that made me love it so much that I couldn't stop recommending it to other readers when I was in high school. I've reread this book more than any other book in my reading history. It's somewhat a YA classic now. The plot remains to be simple yet intriguing in the questions that it raises about the abuse of power and individual perception of oneself. The romance in this book was incredibly progressive a few years ago. Cashore shares a message that explores partnerships in lieu of licensed marriage. At the end of every YA book, it felt like every young woman found a partner and married by the end. This book veered away from that predictable ending and it was so refreshing. I love Po and Katsa's romance and I believe they still have one of the best love stories in YA.
---
I Like You Even More Now
The Hunger Games Trilogy
The Hunger Games was revolutionary when it was first released. It was the first teen dystopia of my generation that left a mark on the masses. This book was harsh and grueling, and it painted a frightening future that seemed all too obtainable in this century or the next. Katniss rose up as the number one most influential YA heroine for her bravery and symbolism of rebellion. I never really liked Mockingjay, but after rereading it I discovered that it's not bad. It's not bad at all. In fact, it's very good. It might not match up with the first two entries, but it certainly provides an ending that makes sense. Katniss's conclusion was bittersweet and entirely befitting of the course of the narrative. This reread was definitely more fruitful than the others in that I now have a better appreciation for the series as a whole than I ever did before.
Circe
This book is fantastic. I love every single aspect of it. My first readthrough was filled with wonder and the familiar sense one seems to derive from classic greek retellings. The second readthrough was done for a book club. That time around, I took the time to really invest in the story, make notes and annotations, and truly communicate with the text. There is so MUCH in this book to talk about and I truly think that makes it a modern classic all its own, one that can be used in schooling far beyond today.
Bitterblue
Of the original three books in Kristin Cashore's Graceling series, Bitterblue was my least favorite. It was slow and less action-driven than Graceling. Bitterblue made for a fine heroine, but the mystery surrounding her kingdom wasn't as compelling as expected. And Katsa and Po seemed out of character. Or so I thought. Re-reading gave me a newfound appreciation for this book. It's slow but purposeful. The focus on King Lear and the quiet, chilling mayhem he caused throughout his kingdom was more sinister than I gave it credit for. Katsa and Po were just more animated because they weren't running for their lives and Bitterblue was coming into her own. This book was, for the most part, very good. Different, but good.
---
Rereading is a fulfilling activity since it guides you back into the worlds you love and reintroduces you to characters you befriended. Yes, they don't always work out, but when they do, it's a wonderful thing. I plan to do a couple of rereads this year, not as many as I did last year, but enough to where I feel I've balanced new books and familiar texts.
Anyway, that's all for now. Thanks for stopping by! Until next time 💖