For many years I avoided rereading books. There was only a handful that I would reread every now and again (By the Light of the Moon, Graceling, The Host, Twilight *for funsies*) but most of the time, I kept well away from rereading the books I loved. I didn't want to ruin the experience or the memory of how much I enjoyed the book the first time around.
As you grow and age, your preferences eventually shift, sometimes infinitesimally, but more often immensely. At some point, the very tropes, clichés and story beats you once loved no longer work for you, and occasionally you're unable to accept the little faults and stumbles in particular genres. Or to be frank, sometimes you just don't have fun with a specific type of story anymore 🤷‍♀️
I held out hope for some of my rereads and I'm thankful that many of the books I reread last year still remain to be some of my favorites. Others, however, didn't quite make the cut. These are 5 re-reads (both individual books and series) that didn't really work out for me.
I WISH I STILL LOVED YOU AS MUCH AS I USED TO…
The Iron Fey Series
I'm heartbroken that this series doesn't appeal to me as much as it once had. After rereading the series, I came to realize that, though the books are not terribly written, the characters are arguably flat and their relationships are underdeveloped. Meghan is annoying and Ash is a surprisingly bland love interest. I still like Puck, even though he's frustrating in his possessiveness toward Meghan.
ACOTAR/ACOWAR
Let me make this clear: I STILL ENJOY THESE BOOKS and I'd gladly reread ACOMAF; however, a reread of ACOTAR has made me realize that there is barely a plot, Feyre does the exact opposite of everything she should do, and the "romance" makes little to no sense because Feyre and Tamlin have no chemistry whatsoever. ACOWAR is worse in that I never liked it much before and I like it even less after rereading it. Still, I'd reread both just to allow ACOMAF to make sense in the grand scheme of things.
Throne of Glass
TOG was never really my cup of tea. I had hoped rereading the first book would improve my initial thoughts but no dice. It's a middling introduction to a series that gets better with each entry (except EOS). The first book is underwhelming in its world-building and Celaena's character seems more frivolous than dangerous. It's startling, the massive difference between this book and Crown of Midnight. By the end of the series, I'm left with a completely different narrative style and characters who seem to have matured and come into themselves. If I choose to reread the series as a whole, I might just skip the first book and go straight to COM.
Shadow and Bone series
While I still enjoy this series, I find myself more intrigued by the Netflix adaptation than the books themselves now. Years after my first reading of S&B, I gave it another try to see how it's held up over the years. Sadly, the first book reads very much like an author's first foray into the YA genre. The writing is green and riddled with clichés (that were not so cliche back in the mid-2010s), and though these issues are forgivable, they're a little hard to ignore now. The series gets better by the end, though! I am also much more lenient towards Mal after my re-read. But that might be due to his improved characterization in the Netflix show (I adore that version of Mal!!).
The BFG
I LOVED this book when I was in elementary school. Now? Annoying as all hell. Of course, it's still charming, fun, and imaginative, but it's certainly clear to me that this book is made for a specific age group. I can't get myself to enjoy it all that much now. Even so, it will always hold a special place in my heart.
---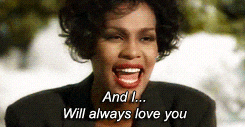 I might not like these books as much as I used to, but I will always remember how they made me feel at first. That's why I've chosen to re-read them. I might notice more of their faults, but that doesn't really take away their original impressions.
Thankfully, not all re-reads affect my past opinions on a book. Sometimes, my view remains the same or even improves! I think I'll do another post that focuses on re-reads that still work out for me and have even gotten better in my mind. Add a little balance, right?
Anyway, that's all for now. Thanks for stopping by! Until next time 💖