I read a lot in 2021. More than I've read in recent years. More, even, than when I was in college and had an abundance of free time. I read a lot, even though I was obsessed with Chinese dramas and MXTX novels for 6 months straight…
There was so much going on in 2021, but I found solace in reading. I established a reading schedule that worked for me and I also made frequent use of the public libraries. I was reading so much that I took part in the OCPL Centennial Challenge, in which we had to read 100 books. According to my Goodreads, I did just that, and more.
---
READING AVENUES
This past year, I discovered that there are several ways to increase your reading load. You can take advantage of any free time you might gain, whether it be a small 5 minute period or a couple of hours. You can also read books that vary in size, listen to audiobooks, and/or try different genres and formats. Mixing up my reading experience has done wonders for my love of reading.
Last year, I also stepped away from the blogging community to focus more on the books that I wanted to read without being influenced by the hype that sometimes besieged new books and authors. Instead, I chose to revisit my backlist and finally read books I've been wanting to read for a while now. I also explored a bit of nonfiction, reread some favorites, dived into graphic novels (which are fantastic, btw), and generally eased away from an emphasis on new releases. On top of that, I utilized audiobooks more than ever while I was taking my long walks.
That's all to say that 2021 might have been one of my most enjoyable years in reading. I wish I had paid just a teensy bit more attention to new releases, just to see what else is out there and to find some new series and authors to love, but sticking with authors I knew or had a good feeling about turned out to be a satisfying decision.
Blogging is not something I do often anymore, I've come to accept that, but I still like to drop in every now and then to share my reading experiences and reviews on books I've read. To save me some time, since I know I probably won't be blogging regularly, I won't be publishing two separate posts on my Top 10 Favorite Reads and Top 10 Most Disappointing Reads to close out the year; I'll just be doing this one post that focuses on the books I enjoyed the most during each month of 2021!
FAVORITE BOOKS I READ IN 2021
JAN – Children of Time (Bk. 1) | Adrian Tchaikovsky
FEB – A Court of Mist and Fury (TOG, Bk 2) | Sarah J. Maas
MAR – Killing Stalking | Koogi (manhwa)
APR – Born a Crime | Trevor Noah
MAY – Good Girl, Bad Blood (AGGGTM, Bk. 2) | Holly Jackson
JUN – The House on the Cerulean Sea | TJ Klune
JUL – The Whispering Skull (Lockwood & Co., Bk 2) | Jonathan Stroud (audiobook)
AUG – Heaven Official's Blessing (Complete) | MXTX
SEP – Saga (Vol. 1) | Brian K. Vaughn
OCT – Black Sun | Rebecca Roanhoarse
NOV – Mistborn | Brandon Sanderson
DEC – If This Gets Out | Sophie Gonzalez, Cale Dietrich
The only reread that's included in the list is ACOMAF because honestly, it's hard to beat that one, reread or no. It has its issues, I'm aware, but I still love it. I really can't help it. I basically reread two faerie-centric series during February: ACOTAR and the Iron Fey series. Of the two, ACOMAF is just so much better.
It was hard to choose my favorite books for April, August, September, and November, though. I read some amazing books in all those months and the ones I chose above are the books I felt left a deeper impact, but only by a smidge. So, the ones below are my honorable mentions for 2021.
The MOST Honorable Mentions of 2021
The standouts among the Honorable Mentions are Piranesi, The Name of the Wind, and A Good Girl's Guide to Murder (the audiobook edition). The rest, though, were thoroughly enjoyable. I'm especially in love with the Saga comic series, enough for me to actually buy them, which I rarely do for graphic novels!!
I'm just really happy to see that my choices are a healthy mix of middle-grade novels, graphic novels, YA, AND adult fiction. It's been a massive, nearly life-changing experience to depart from reading YA books exclusively.
---
FINAL THOUGHTS
Who knew there were so many good books out there that aren't just YA? 🤷‍♀️
I plan to continue expanding my reading horizons by exploring more manga series. And I want to read even more graphic novels this year because there are some amazing series out there with different and unique styles of art. Maybe by the end of this year, I'll be a graphic novel connoisseur.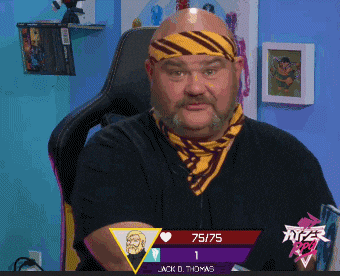 I've started off 2022 pretty well, with 16 books already under my belt, most of which I will admit are graphic novels and manga volumes. I think I've completed about 4 or 5 novels this month!
I might do an update post on what I'm reading currently and what I plan to read before the month ends. I may also do a post regarding my most anticipated reads this year or for the spring season. Some of which include the second volumes of MXTX's novels and a few new authors I'd like to try.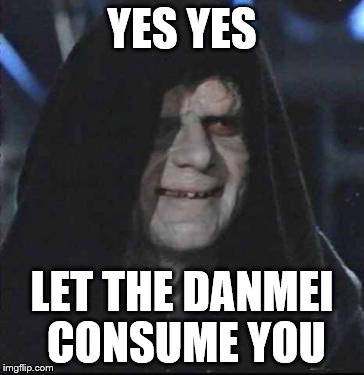 I'm still in the Danmei void by the way. I've rewatched The Untamed already and I'm finna rewatch Word of Honor soon enough. Top that off with the animated series, the manhuas, and the MXTX novels being published this year. I ain't never gonna find my way out of this ridiculous wonderland that is Chinese BL.
I'm feeling good about this year. There are so many adult fantasy series I'd like to try, a good number of them written by Brandon Sanderson, some by Terry Brooks. A few sci-fi series have caught my eye, so I'm just really pumped for this year!
I also plan to drop in more often to see what everyone's reading so I can refresh my TBR pile!
---
Well, that's gonna do it for now! Thanks so much for stopping by. Until next time! 💖