Let's not talk about how long I've been gone. Let's talk about bromantic (gay) Chinese dramas instead!!!
This summer was officially my introduction to Chinese BL xianxia dramas. I FELL HARD into two fandoms, y'all. And I don't think I've completely resurfaced since then. I'm still really confused about how I got to this point but I ain't mad. Now I've discovered a few amazing C-dramas, manhuas, and donghuas. And my world just keeps on expanding.
For those of you who have no idea what I'm talking about:
C-drama – Chinese drama
Wuxia – Genre of Chinese fiction centered around the martial arts
Xianxia – Fantasy subgenre of Wuxia influenced by Chinese mythology, martial arts, religion, medicine, and other traditional Chinese elements
Manhua – Chinese comics/graphic novelization
Donghua – Chinese animation
Danmei/BL – Boy's Love; m/m romantic relationships
MXTX – Mo Xiang Tong Xiu (author)
Mo Dao Zu Shi (MDZS) – The Founder of Diabolism
Tiān Guān Cì Fú (TGCF) – Heaven Official's Blessing
Ren Zha Fanpei Zijiu Xitong – The Scum Villain's Self-Saving System (SVSSS)
*I'm no expert on all of these terms and definitions but I think I understand a few of the basics.
WATCHING CHINESE BL DRAMAS AND ANIMATIONS
My journey started with the Heaven Official's Blessing donghua on Netflix. The show was apparently adapted from a Chinese novel called Tiān Guān Cì Fú .
The trailer looked interesting and gorgeously animated, so I started watching. I'd never watched Chinese animation before and it had been a while since I'd seen a Chinese film (all hail Crouching Tiger, Hidden Dragon and House of Flying Daggers). The language took some getting used to, but once I had re-adjusted to the sound of Mandarin, I became invested in the story and characters. And I fell in love. Watched the whole thing in nearly one sitting. The show sent me over the moon. Xie Lian and Hua Cheng (Hualian) are just the cutest, most sugary sweet couple and I live for them.
Then I started looking around YouTube to see if anyone else loved this show and the characters as much as I did. Of course there was a plethora of fan edits and clips (bless TikTok) that validated my new obsession. Then YT recommended this other donghua called The Founder of Diabolism (alt title: The Grandmaster of Demonic Cultivation). I watched a couple trailers and was convinced by the character designs and one breathtaking action sequence.
I started watching and finished the first two seasons and the chibi spinoff (The Founder of Diabolism Q) within a couple of weeks. I was in it. The story was just as engrossing as Heaven Official's Blessing, if not more. I watched more fan edits and clips, and then felt a little lost. I finished these amazing animations and didn't know where to go from there.
I let my friend know what I had watched and she informed me that The Founder of Diabolism donghua was actually an adaptation of Mo Dao Zu Shi (MDZS), a novel she had urged me to read years ago. And better yet, the novel was also adapted into an extremely popular C-drama by the name of The Untamed as well as an audio drama and manhua.
The craziest thing is that I remember my friend telling me to watch The Untamed a few years ago (it aired in 2019) but I never got around to watching it since I had been put off by the 50 episode season (each episode about 45 minutes long). I eventually forgot about the whole thing. It all came full circle.
But hold on a minute. My friend began selling me on another, more recent C-drama called Word of Honor, an adaptation of the Chinese novel, Faraway Wanderers, by Priest.
She showed me funny tweets, pics of the lead actors, behind the scenes clips, and fan edits to persuade me to try it. It didn't take much, really. I was sold by the first clip she sent me. Two guys making flirty eyes at each other from across the way. BOLD.
I decided to jump into Word of Honor first because a) the season was shorter with 36 episodes and b) I knew I was going to love The Untamed more. I turned on Word of Honor and was immediately sucked into the amazing acting, vibrant color scheme, and subtle yet NOT SUBTLE AT ALL romantic relationship between the two male leads (Gong Jun and Zhang Zhehan playing Wen Kexing and Zhou Zishu, respectively). The director was walking a very fine line with Chinese censorship. The flirtations were so obvious I was kind of shocked the show managed to air at all in China. I don't think anyone could debate that the two main characters were in love and were in a committed relationship by the end of the season.
After finishing up WOH within a week and binging fan edits, I immediately jumped into The Untamed. I had been watching clips of Xiao Zhan and Wang Yibo's, the two male leads', off-set relationship. They had a true spark between them. They complimented each other really well and had a special bond. Also, they were both very handsome. Radiant, even.
---
---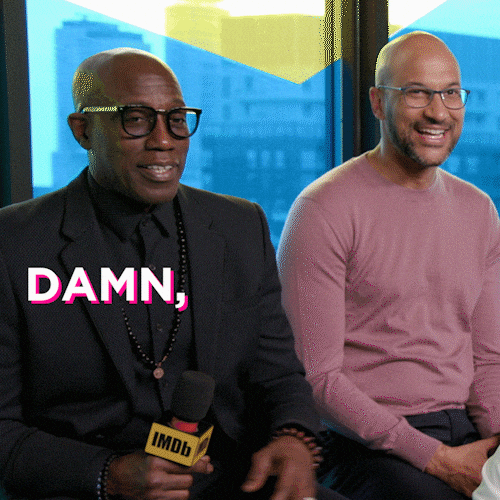 The rest of the cast were ridiculously attractive, too. I couldn't wait anymore. I just had to watch the drama. And I did. IN 4 DAYS. Most intense binge I've ever done. And I have absolutely zero regrets. The combat scenes was not as well-choreographed as WOH but it still had flair, and the costuming was not as bright but was just as intricate and visually stunning. The overall show was exceptionally plotted and well acted.
Comparatively, I prefer TU's narrative over WOH and I also love the relationship between Wei Wuxian and Lan Zhan a little more. Their romance is more nuanced and rife with tragedy. Makes for good viewing. Also, the actors did such an amazing job. They BECAME their characters. I believed every facial expression and word of dialogue. Xiao Zhan and Wang Yibo's chemistry was magnetic.
All I'm trying to say is I LOVE The Untamed. It is, hands down, one of my hugest obsessions in recent years and I'm still not over it. Even now I'm re-watching the show. I'm going about it much more slowly but I wish I could brainwash myself so I can experience it for the first time again.
DIVING INTO THE SOURCE MATERIAL
After my initial binge of The Untamed and Word of Honor, in addition to the donghuas for MDZS and TGCF, I plunged into the literary and comic material of MXTX's works. Who is MXTX you wonder? She is Mo Xiang Tong Xiu, the brilliant author behind both Tiān Guān Cì Fú and Mo Dao Zu Shi.
I started out reading the few English-translated chapters of the TGCF manhua on Bilibili Comics. And let me tell you. THE ART. It is some of the most show-stopping art I've ever seen. The official artist is STARember and just, well. Look at it.
THIS IS TALENT. The scenery in the manhua is even more detailed and wondrously colored than the characters. It's absolutely insane. There are many many chapters remaining for the manhua to be completed. Only the first volume in the novel has been covered and that was around 50 chapters. So, that should let you know how long the actual novel is.
Once I caught up with the TGCF manhua, I read the book. Took me 17 days to complete as it is 2,000+ pages and completely worth all the time I gave to it. It was an emotionally exhausting and mentally rewarding experience. Sure, the wording was repetitive in some places, but the story is creative, the characters unique, the romance endearing, and the ending pitch perfect. All the things I could ever want for such a big ass book.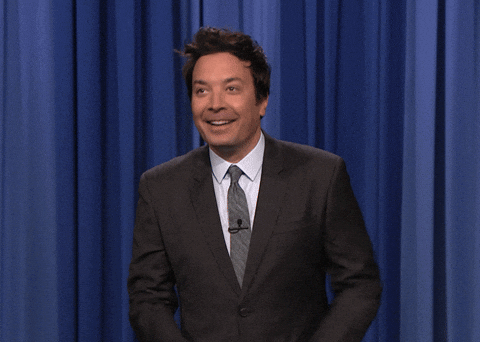 The novel was translated by fans and the English ebook version had been available to all until recently because (THIS IS THE BEST NEWS) all of MXTX's novels have officially been purchased and licensed by Seven Seas Entertainment. The first volume of all three of MXTX's most beloved novels are slated to be released sometime in December 2021!!
I've already pre-ordered my copies, I'M SO EXCITED!!!!!!!!
Now that I've completed the TGCF novel, I'd like to read the other two novels, Mo Dao Zu Shi and Ren Zha Fanpai Zijiu Xitong. Translated to English they are, The Grandmaster of Demonic Cultivation and The Scum Villain's Self-Saving System (SVSSS), respectively. I hear that the other two novels are way more steamy than TGCF so I suppose that's something I can look forward to ( ͡° ͜ʖ ͡°) LOL. I might be able to still find translations somewhere, but to honor the copyright and support the author, I will wait until they are officially published.
In the meantime I've been watching the 3rd and final season of The Founder of Diabolism. Thank God for Tencent Video. The animation for the last season is phenomenal and the bond between the two characters is noticeably sincere and more romantic. Chances were taken with the donghua and I am LOVING IT. They just did not give a DAMN with this season 🤣
Besides the MDZS donghua (animation), I'll also catch up on the manhua (comic). I don't like the art as much as TGCF's but, really, who could compete with STARember's art. And then I might listen to the MDZS audio drama (I still got to do some research on that) and watch the SVSSS donghua, which I've been putting off since I'm not a fan of CG animation. But it could be better than I think. And then I might watch the special edition episodes of The Untamed BECAUSE WHY THE HELL NOT.
WHAT TO DO NOW?
By the time December rolls around, I'll be well-versed in the MXTX universe. Might seem like I already am, but trust me, I've only scratched the surface. There is so much to discover and I just want to be immersed.
Unfortunately, China is cracking down on the entertainment industry and tightening restrictions on "effeminate men," reducing access to certain material, including BL-implied dramas. The live action adaptation of TGCF, Eternal Faith, and another BL-drama called Immortality, inspired by the novel, The Husky and His White Cat Shizun, are currently in production and there is a chance they might not see the light of day. I really REALLY hope this is not the case. Fingers crossed!!!! I'm hoping and praying I'll get to watch the new adaptations.
For now Word of Honor, TGCF, and MDZS and all its adaptations (especially The Untamed) will keep me sustained. I plan to explore beyond the BL genre and watch all manner of xianxia dramas and wuxia films whenever possible. I dare you to try any of these shows and comics out, and if you do, be ready to fall deep in love with the characters and their stories.