Yes. I AM posting my TBR halfway into spoopy month. 
My mind has been all over the place since the kids came back to campus. I can't seem to get in the groove of anything since August. All I know is that October is here and October means spooks and scares day in, day out, nonstop, erday, eyday.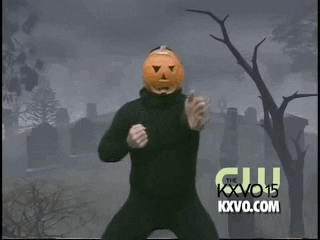 I've still been reading (a lot, actually) but ending a book with a solid review in mind hasn't been the norm for me for a couple months now. 
I hope to post a review for The Invisible Life of Addie La Rue and a mini review for Fable, and hopefully one for Coraline since I just finished that up and fell immediately in love with it. But I guess we'll see. I've become such a flighty thing…
I've been racking my mind, trying to come up with a topic to post and the only thing that came to mind was a TBR update…so….yeah…that's where I'm at right now guys….sorry 😖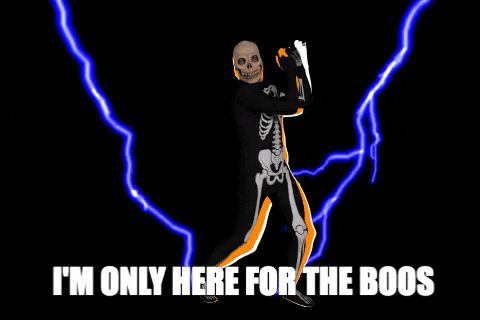 Anyways, October is my favorite month! The month of spooks and scares.
I've been watching horror flicks every day since the start of the month and I'm aiming to keep my reads exclusively horror related.
I'm also trying to keep the list from focusing too much on vampires since that's what I tend to lean toward for supernatural/horror books. Zombies, dark realities, ghosts, monsters, and of course, vampires are on the reading list.
I am 1000% percent certain I will NOT read all of these. Addie La Rue is only in there because she was one of my most anticipated reads for October, Kingdom of the Wicked being the other. But Addie's cover color scheme fits in nicely despite her not so spookish story so she goes into the TBR 🤷🏽‍♀️
I'm excited to reread the Blood of Eden series, but I mostly plan to read the first book this month then finish up the rest in November so I can discover new Halloweenish reads this month!
---
Since I can't attend my annual trip to Halloween Horror Nights at Universal Studios, I'm going a little overboard with my daily watchlist.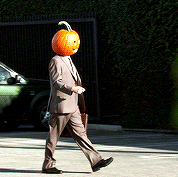 Not only am I watching horror Let's Plays by my favorite Youtubers (Markiplier, Pewds, RadBrad, Jacksepticeye, 8-Bit Ryan, CoryxKenshin etc.), I am also investing a lot of time scouring different streaming websites for free access to all the GOOD horror flicks. Amazon has the best collection, but you have to pay for most of them 😒😡. It's so hard to find free, accessible horror movies nowadays….
SO. I've made a decision to DVR most films (something I haven't done since 2012, honestly) so I can catch the older, original flicks like Halloween, Child's Play, A Nightmare on Elm Street, Texas Chainsaw Massacre, Psycho, Beetlejuice, Halloweentown, Hocus Pocus, and more for FREE.
These are some films and TV series I am making it a MUST to watch this Halloween, either out of tradition or curiosity. 
I've already watched Beetlejuice and Evil Dead, and I'm in the middle of The Haunting of Bly Manor right now! I wasn't a fan of the original Evil Dead (very annoying tropes…) but I always enjoy Beetlejuice, and Bly is going well despite not being as engaging as Hill House.
I'm always excited to watch Coraline and I plan to watch Hocus Pocus at a drive-in!! I can't wait for that, it's gonna be amazing.
Anyways, that's what I've been up to this month. Hope you're all enjoying this month's spooks and scares 😉
Do any of you have horror flicks you love to watch every Halloweentime??? Let me know so I can add it to my list!
Thanks for stopping by! Until next time 💖