*Peeks into the blogosphere*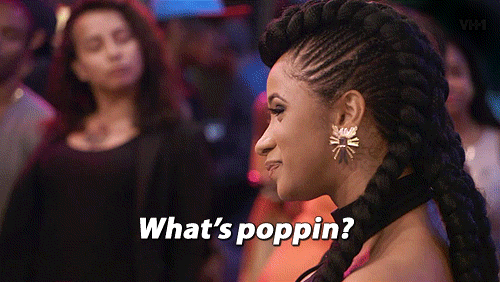 Y'all good? Hope so, 'cause it's hot as hell over here and my lips are CHAPPED and I am TIRED of it 😂
Besides all that, what's been goin' on? What's that? Oh, why yes, I did disappear for another unplanned hiatus. My excuses are as follows:
Not in the mood
Small reading slump
Too tired after I officially returned to work
Accidentally deleted my Canva account and destroyed all my blog graphics. Thus, my soul left my body and my will to do anything blog-related evaporated.
Thankfully, I've managed to recreate some of my graphics and most of them were saved in my media library. Also, I've been more in the reading mood lately and I'm not too tired today. So I've taken advantage of the cosmos finally aligning and decided to dish out a few reviews.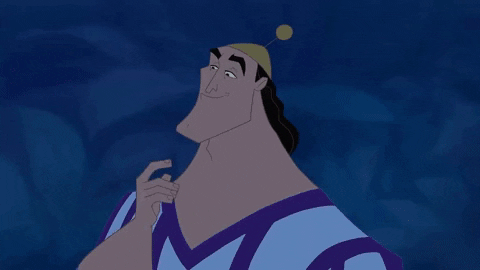 However, let us not forget that I am lazy and I've not posted an official review since June (I think). Due to my ability to effectively avoid lengthy and coherent reviews, I will instead be posting bulleted reviews because WHY NOT.
---
What I Liked
slow-burn that keeps you intrigued and confused a good portion of the way through
really question the validity/reliability of our narrator; similar to The Sinner series
explores how the mind freely interprets and manipulates memory
the culprit was a surprise (a double twist ending),
very entertaining, solid bit of mystery
What I Didn't Like As Much
repetitive language (i.e. "post up at the beach")
Anna somewhat baseless as a character, hard to really get an understanding of her personality and motivation (other than her bad choice in friends and her tendency to drink)
disappointing podcast segments
flat supporting characters
Rating:
---
What I Liked
auggie an incredibly humorous, relatable, and quirky narrator
enjoyed the dialogue and banter between characters
the story is derivative but auggie helps keep it from feeling too stale
good, vampiric fun
What I Didn't Like As Much
secondary characters all two-dimensional (especially the BFF and a helpful classmate)
the romantic interests don't quite reach same level of believability as auggie (flat but have interesting dynamic with one another at least)
putters along in some places
Rating:
---
What I Liked
more compelling than the second book with more likable characters
love the western theme
romance between two characters is cute (faithful to their actual love story)
lightly discusses the consequences of prejudice
What I Didn't Like As Much
uneven pacing and uneventful for long portions of the narrative
jane is a sweet character but also very dense (frustratingly so)
certainly not as funny as the first
didn't feel as if there was a cohesive story, more like a string of events that happened to form some version of a story
Rating:
---
What I Liked
loved the lore and the horror elements of the forest and villain
not much romance (refreshing)
Sirscha a very capable and relatively likable MC
ending sparks anticipation to continue with the story
What I Didn't Like As Much
relationship between Sirscha and Saengo not developed enough to inspire sympathy for their friendship and dire situation
needed more action sequences with Sirscha at the center to highlight her skills
tiresome bully with no clear motivation
Sirscha as the stand out and hated among her people (even before known to be a Shaman) is cliched
plot construction doesn't fully support the conflict turnaround in the end
unique magic elements that deserve a little more attention
Rating:
---
What I Liked
Original sci-fi
convincing protagonist (curvy, POC, fallible, smart, courageous)
romantic interest is an oddly charming yet untrustworthy fellow (complex and self-serving but good and sympathetic)
author fully committed to generating a unique language that readers can get used to by reading Zade's chapters
concept is solid and fairly-well executed
the major truths revealed come as major shocks, especially in the end; makes you want to read more
villain reminiscent of Maven from Red Queen but not as well-established in his malevolence (has some secrets that arrest us from making a definitive claim to his character); mysterious
What I Didn't Like As Much
the world-building strong in describing the tech and language but not as descriptive in building up the landscape
many secondary characters felt like props
narrative felt a little directionless towards the middle
romance between MC and Zade appears quickly (eventually finds balance later on though)
Rating:
---
I read a few other books in my absence (Little Fires Everywhere, The Last Magician, Dark Matter), but I'm working up the nerve to do longer reviews for those ones. If I don't, just know that they were all incredibly enjoyable and they all deserve 4 stars and above!
I've just finished Jurassic Park ( excellent, btw) and I'm moving on to a couple September releases, so I'll be back with more content soon.
For now, thanks so much for stopping by! Unil next time ❤
Watcha guys reading now? Have you read any of these books lately?
Any thoughts on these books?