Whoo! Yeah! A tag!
Been a hot minute since I've done a tag. I was going to do a separate post on this exact topic, but then I remembered I was tagged by the lovely Marie @ Drizzle & Hurricane Books. Thank you so much, Marie! Please be sure to check out her site if you haven't already. It's GORGEOUS.
I'm so excited to be doing this one. This year has been a great year for reading so far!
---
1. Best book you've read so far in 2020
This was a very hard one to choose. There were so many books that I've loved this year (not counting my rereads *coughRedRisingcough*). Some others that can easily take this spot are Where the Crawdads Sing, To Kill a Mockingbird, Skyward, and Sorcery of Thorns. I chose this one because of its everlasting relevancy and relatability. The message is so strong and current that it's one that can't be forgotten.
2. Best sequel you've read so far in 2020
This book was one of the rare cases in which I enjoyed the sequel far more than the first book. I thought Aurora Burning was incredibly fast-paced, exciting, and just pure fun. And the character development worked out better for most of the characters this time around.
3. New release you haven't read yet, but want to
I don't usually read these types of books, but something about this premise has me hooked. I had already added it to my shopping list before it was released but I held off on buying. The reviews have convinced me it's worth the purchase though, so I hope I get to read this one sometime this year.
4. Most anticipated release for the second half of the year
This is waaaaaaay too hard to choose. I have maybe 3 releases I'm excited for in August and then the others are spread out through Oct to December. So I'll do my top 5 for this one LOL.
5. Biggest disappointment
My expectations for this book were pretty high since the hype surrounding this book was outrageous. I was eager to see what made it so special. And honestly, I couldn't see it. The characters were flat, the "villain" changed his mind every other page, the world-building was hollow, and the magic system lacked depth. This book and I didn't jive well, and in the end, the only thing I appreciated about it was the Nigerian inspired folklore and culture…
6. Biggest surprise
I didn't expect to love this one as much as I did. After finishing, I couldn't help but adore the entire essence of this book. It's not happy, per se, but it's got a lot of heart and the characters' attitudes and outlook on their individual selves as well as life in general are very uplifting. The romance is also incredibly sweet.
7. Favorite new author (debut or new to you)
Thank you, Brandon Sanderson, for this much needed YA sci-fi. This book was the perfect mix of thrilling action, character growth, mystery, and humor. And the barely-there-romance was a refreshing change to YA nowadays. I will now endeavor to read some of Sanderson's other works. I simply must.
8. Newest fictional crush
Sadly, none of the new/new to me books I've read this year have produced a book crush for me. The ones that come closest are George Lovelace from Shadowhunter Academy and Nathaniel Thorn from Sorcery of Thorns. But neither have really swept me off my feet like Rhysand or Kaz or Nikolai 🤷🏽‍♀️
9. Newest favorite character
Spensa is my kind of protagonist. She's not hopelessly blinded by love nor is she a damsel in distress. And thankfully, she's no Mary Sue. She's fierce, confident, brilliant, brash, slightly obnoxious, reckless, and dorky. Everything about her makes me want to be her friend.
10. Book that made you cry
I didn't cry, really, but I did tear up a couple of times while reading this book, especially in the end. Kya's life story is such a chaotic blend of tragedy and joy, and I couldn't help but be deeply moved by all the fortune and pain she endured.
11. Book that made you happy
I just love everything about this book. The characters, the old-school magic, the romance, the libraries, and oh my god, THE TALKING BOOKS. Reading this book felt like I was reading a love letter to all book-lovers out there and that just made me so so happy.
12. Most beautiful book you've bought so far this year (or received)
I might not have loved this book as much as I expected to, but the cover is still bomb af. I'm keeping this one around for aesthetics.
13. What books do you need to read by the end of the year?
All of them? Jk, jk. Aside from the new releases I very much would like to read before the end of this year, I'd like to read all my backlist books! Especially the ones that have been sitting on my shelf for some time now, like The Last Magician and Little Fires Everywhere. I need to read Assassin's Blade so I can finally complete the TOG series.
14. Favorite Book Community Member
Oh I simply can't answer this one. Far too many 💕💖💗😘 Sorry y'all!
---
I Tag:
Anyone who hasn't done this tag or the Mid-Year Freak Out Tag!
Have fun out there you guys! Stay cool.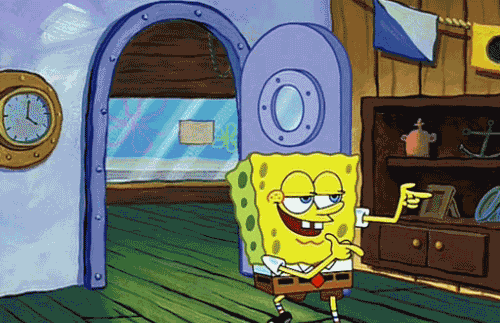 Thanks for stopping by. Until next time 💕