Last month's theme centered on fantasy. And while I thoroughly enjoyed reading my favorite genre, I'm ready for a drastic change. Luckily, my other favorite genre is science fiction. And considering that two of my most anticipated releases this month are sci-fi, I found it fitting to just dedicate this month to the genre.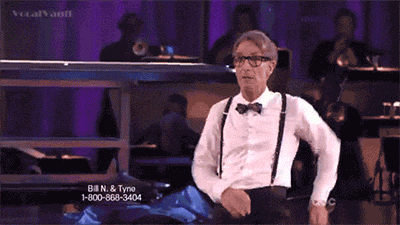 Sci-fi has an assortment of subgenres, the most popular of those being dystopia and apocalyptic/post-apocalyptic. I love dystopia, but I would also love more cyberpunk novels, along with steampunk and time travel (with different parameters than we're accustomed to). And most YA sci-fi is soft or mundane science fiction rather than hard, but maybe someday in the future that may change 🤷🏽‍♀️
Since dystopia is the most prominent of subgenres in YA science fiction, most of my TBR consists of dystopian novels. But I've got a classic I'd like to get to and a space colonization complete with space flight armadas in mind 😉
And so, I announce my theme: Sci-Fi All Day, Er Day
---
Re-Reads
The Hunger Games Trilogy | Suzanne Collins
I first read The Hunger Games trilogy while I was in high school. So it's been about ten years. And I don't think I ever finished Mockingjay. So this well be a great time for a re-read, especially now, since the new book is to be released this month.
Red Rising Trilogy | Pierce Brown
I read this entire series last summer and now I eagerly await the final book in the secondary trilogy. Dark Age left me broken and I NEED to know what happens next. Until then, I'll be rereading the first trilogy. It's time. This series might just be my favorite.
Classics
Dune | Frank Herbert
I'm still trying to catch up on my classics and so I thought this would be the perfect book to add into my TBR. I've been meaning to read it for a while now after my Red Rising reading buddy recommended it to me. Also, a new movie with Timothée Chalamet *swoon* 😍 was scheduled to be released this year and I want to know what it's about. I might also like to watch the 80s film adaptation after reading too!
---
POSSIBLE READS
I'd have to buy all these books, but they are part of my backlist and I'd like to get to them eventually. I've got 15 unread books in my library now, so I don't think it's too early to restart my incessant book buying 😅
I'm halfway through with this one and I'm having so much fun with it! The characters are funny and interesting and I just love all the soft science, flight strategies, and potential alien threat. This is the type of sci-fi I really enjoy!
---
Thanks for stopping by! Until next time ❤