I'm starting to think that it's mandatory among YA fantasy authors use the phrase "Oh my gods" (or "Oh gods") in lieu of "Oh my God" and "Oh God." This is understandable, seeing as many fantasies highlight worlds inhabited by characters that believe in more than one almighty being.
BUT.
There has to be other ways of conveying this sense of awe. There has to be other variants of this phrase, simply for the sake of diversity.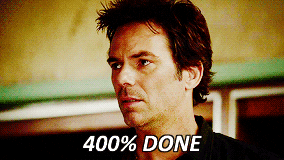 I've seen "Oh my skies" and "Oh my stars." I've also run across "Oh hells," but that's about all I've seen. Because I'm EXHAUSTED by these over-used phrases, I've come up with a list of alternatives, just to ease my (oddly) troubled and frustrated mind.
---
Oh my…
Oh my cosmos
Oh my nebula(s)
Oh my heavens
Oh my nights
Oh my days
Oh my lord(s)
Oh my galaxies
Oh my luna
Oh my suns
Oh my moons
Oh my spirits
Oh my souls
Oh my angels
Oh my nova
Oh…
Oh (insert name of god or goddess)
Oh Methuselah
Oh Great Above
Oh hell(s)/Hell(s)
Oh (sweet) forces
Oh divinities
Oh daemon(s)
Oh celestials
And in honor of Owen Wilson,
---
All right, I'm done. Sorry for this random rant y'all. I don't know what came over me 🤣 I just really needed to get this off my chest.
If there are anymore variants you can think of, please let me know. I'd love to see what other sayings you can come up with!