Hello everyone! Sending good vibes your way! I know that it's been a tough couple of weeks but stay strong and stay positive. We'll get through this ❤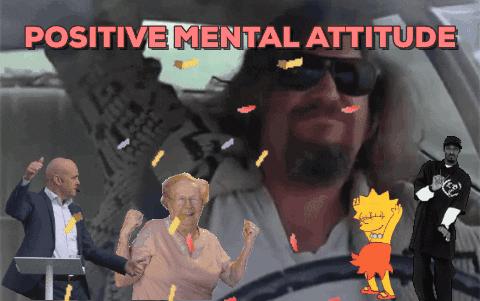 Later I'll be sharing a post about the things we can do while in isolation (self-directed or mandated), so be on the lookout for that if you're searching for some advice on what you can do to fill up your time while at home.
Until then, I thought I'd finally get back into the blogging groove. And what better way to begin than to share an award with you!!!
I'm incredibly happy to have been nominated by the beautiful soul, Sofii @ A Book. A Thought. It's been so long since I've been honored with an award and it's been even longer since I've posted about one.
Thank you so much to lovely Sofii for nominating. Please be sure to check out Sofii's blog if you haven't already. All her posts are wonderfully engaging and filled to the brim with positivity and goodness, exactly what we are in need of now ❤
---
The award was created by Maggie @Dreaming of Guatemala. This is an award for the absolutely wonderful writers all across the blogging world. They have beautiful blogs, are kind and lovely, and always find a way to add happiness and laughter to the lives of their readers. That is what truly defines an awesome blogger.
The Awesome Blogger Award Rules
Thank the blogger who nominated you
Credit the creator
Tag this post with #AwesomeBloggerAward
Answer all the questions given to you
Nominate some people
Write 10 questions for them to answer
What are your hopes for your blog this year?
I suppose I'd very much like to return to a variety of content. For a while now I've been posting mostly reviews, but I'd love to post more tags and awards along with more discussion topics and just sharing a little more of my personal experiences.
---
Who or what are you most grateful for in life?
I'm always grateful for my family. Of my family, I think I am most grateful for my brother.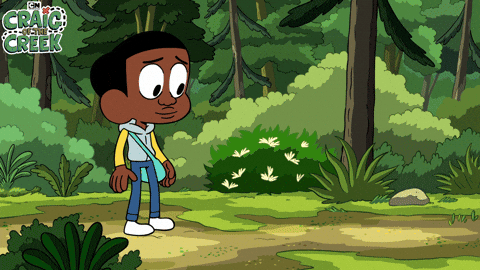 He is the person I turn to if I need a laugh, we have a form of silent communication that drives my parents crazy, and (because we are both busy adults) we grab on to whatever short amount of time granted to us to play games and share out thoughts. Of all the members in my family, I believe he is the one who knows what I'm about and what I believe. If the zombie apocalypse ever went down, I'm certain he'd be the person beside me walking down the dusty streets.
---
If you could write a book with one of your favorite authors, which one would it be?
This is an interesting question! I'm not sure if the one I'm supposed to choose is the author or the book. If it's the book: On one hand, I wouldn't like to write any book with my favorite author because the story wouldn't be the same one I fell in love with. It'd be a hybrid of mine and the author's make. On the other hand, if we somehow were on the same exact wavelength and had the same exact style to produce the same exact story, I'd love to write all the books of all my favorite authors. But if it's the author we are supposed to choose then: Leigh Bardugo or Holly Black. I like their darker content ❤
---
What's one thing you're leaving behind in 2019?
Idleness. There were many days last year in which I did nothing.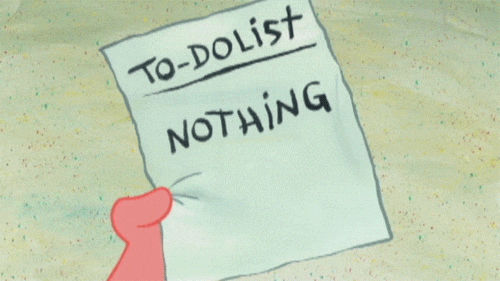 I'd like to avoid idleness for as long and consistently as I can. No more excessive Netflix bingeing or unfulfilling days of just lying around in bed. There is much to be done! Chores, blogging, reading, walking, socializing! So I shall do it 😀
---
Describe your blog in three words.
This is hard. Why is this hard??? Um…welcoming, bright…and…bookish.
I know. Terrible 🤣
---
What idea or concept do you think is still missing in the book community to be better?
I'm not really sure. Even though I read a quite a bit, my involvement in the book community is mostly limited to the blogosphere. The only thing I can offer isn't so much an idea or concept as it is an action. I feel that a little more support for emerging authors published by smaller companies could be beneficial 🤷
---
What would be an incredible but unlikely literary couple?
All my ships usually end up together but I think the one that was a missed opportunity was Dorian and Chaol! I'm not a huge fan of the TOG series and even less a fan of the relationships in the series. The one relationship that really worked for me, though, was Chaol and Dorian and I think they would have made an INCREDIBLE couple. Woulda added more diversity to the series too… BUT I DIGRESS.
---
Name 3 books that you think deserve greater recognition?
None of these are to say they haven't been talked about before, I just wish they were talked about a whole lot more, because they are so so good.
---
Which popular book do you think is overrated?
I'm going to avoid beating a dead horse by saying Throne of Glass or anything Maas related. So I'll go with this one:
I really did not like this book. The characters were unbelievable and the dialogue was even more so. It all felt way too contrived. I'm sorry 😞
---
Stop time or go back in time? And why?
Go back in time! Mostly because stopping time seems like a punishment, especially if left in stasis for too long. No one's moving, no one's making a sound. Too silent. Going back in time seems like more an adventure. And there's so many more options and opportunities. Go back years, months, weeks, days, hours, minutes, seconds, etc. and the journey seems endless.
MY NOMINEES
Reading Every Night | Inkish Kingdoms | thebookcorps | Stellar Kitten Book Reviews | The Geekish Brunette | Lair of Books
No obligations whatsoever to everyone who has been nominated!
My Questions
If you could choose only one book to recommend to a friend throughout their entire lifetime, which book would it be?
Which 3 songs do you often play on repeat?
Do you prefer rainy or sunny days when reading?
Which tropes do you wish to see less of in your preferred genre?
Share some of the best moments in your blogging journey.
Which book do you think deserves a film or TV adaptation?
What do you enjoy most about blogging?
How have your reading habits/preferences changed over the years?
Are you a note-taker while reading or do you review a book from memory? Or other?
What is some advice you have for those who wish to interact more frequently with the bookish community?
---
I hope you all enjoyed this post! Please feel free to leave an answer from any of the questions mentioned above! I'd love to hear your thoughts 😊
Thanks so much for stopping by. Until next time ❤️