I've gone into hermit mode these past couple of weeks in an attempt to hold to my "Month of Maas" goal. So, I've barely had any time to write my reviews for the TOG series after reading Heir of Fire. It's been nonstop Maas for the past 14 days, and honestly, I. Am. Tired.
I don't think these books were meant to be read back to back because, my god, my soul dies a little each time I spot Maas' favorite, oft-repeated words: male, death, bitch, gods-damned, piss-poor, limned, and scent. Though I'm mostly enjoying myself, those words (and several others) just send my mind tumbling into the abyss.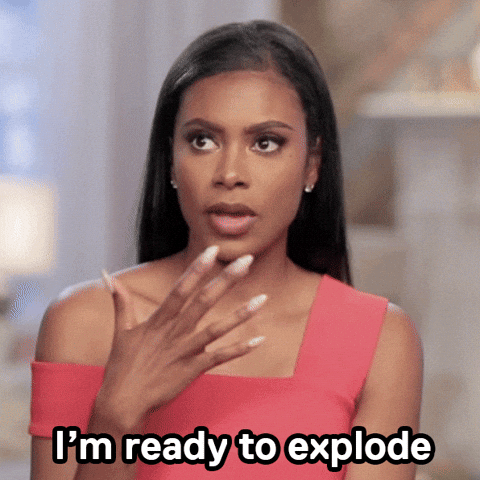 With that being said, I'm happy that I finally gave TOG a chance. It's not my ideal fantasy series, and it's far from perfect, but there's quite a bit to appreciate about it all. I'll probably never re-read this series, but it's been a good experience overall.
I've only reviewed COM and HOF, so far, and I haven't even posted my initial thoughts on QOS, EOS, or TOD, mostly because I've been pushing to finish Kingdom of Ash by January 31st, but I plan to get all that done by the end of next week!
Of the three I have yet to review in full, Tower of Dawn is my favorite, followed by Queen of Shadows, then lastly Empire of Storms…maaaaaybe. TOD and QOS are neck and neck with each other. It's hard to decide which one I like more. Queen of Shadows is a great departure from the initial tone and direction of the first three books and Tower of Dawn is a blessed reprieve from Aelin and her court. Both have their merits, and if I were to ever reread parts of this series, those would be the books I'd probably reach for.
Initial Ratings for Books 4-6:
Queen of Shadows: ⭐ ⭐ ⭐ ⭐ 1/2
Empire of Storms: ⭐ ⭐ ⭐ ⭐
Tower of Dawn: ⭐ ⭐ ⭐ ⭐ 1/2
I'm about 200 pages in and it's going pretty well. There's a lot happening since all the characters are enduring their own separate trials. It's a pretty unforgiving start that promises some rough times ahead and I'm excited to see where it all leads and how it all ends.
I won't be reading…
At least, not this month. Even though I heard this prequel is really good, I just won't be able to fit it into this month and I really need a break from Maas. This one will have to wait just a bit longer. I might read it sometime during the summer, though, when I plan to reread the ACOTAR series.
---
That's all for now! Back to reading KOA, I go. Wish me luck 😉
Thanks for stopping by! Until next time ❤