I haven't posted since October and now I'm being introduced to the new Editor. I AM SO CONFUSED RIGHT NOW. (What even is happening?). I mean, it's cool and all, but since I've been away, it feels like I'm trying to learn how to count again.
ANYWAYS, back to the point. HELLO. It's been a minute (again). Now, I've taken hiatuses before, mostly because I had been feeling stressed and needed a break from blogging in particular. This time, however, I purposefully kept myself away because I just wanted to READ. I wanted to read just for the fun of it instead of reading to review.
ALSO, there were so many books in my library that I have yet to read that I thought it best that I stay away from the blogosphere so that I wouldn't be tempted to buy anymore books. It's been both nice and a little weird not to even LOOK at WordPress for a month. But I got some really great reading done, so I ain't mad.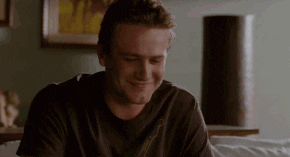 I'll be trying to read the untouched books in my library this month again, but I'll also be checking back here more often. My list of books to review has gotten too long to ignore any longer, so here I am!
THE IRON BREAKER'S TRILOGY | Zaya Feli
DOROTHY MUST DIE | Danielle Page
AMERICAN STREET | Ibi Zoboi
SEA WITCH | Sarah Henning
ASYLUM | Madeleine Roux
THE VALIANT | Lesley Livingston
WE WERE LIARS | E. Lockhart
THE LONLIEST GIRL IN THE UNIVERSE | Lauren James
SADIE | Courtney Summers
THE LADY'S GUIDE TO PETTICOATS AND PIRACY | McKenzi Lee
HARRY POTTER AND THE PRISONER OF AZKABAN | J.K. Rowling
Because I didn't post much of anything for either October and November, all my other sections seem unnecessary. So that's all for now! I just wanted to share some of the amazing books I managed to read while away. Expect reviews for most of these books! I don't know when they'll be posted, but they will be some day….
Thanks for stopping by! Until next time ❤