When you go to Disneyland, I think it's important to go with the right group of friends (or family). I freaking LOVE Disneyland and I'd have a fine time going by myself.
BUT, I'll admit that it's ten times more enjoyable touring the park when you're in good company. I already have the perfect group of friends I love to go to Disneyland with, but I got to thinking, what would it be like to go to Disneyland with some of my favorite YA characters? Who would I choose?
So, I came up with this post! In another world, in another life, these would be the 5 YA characters I'd choose to go to Disneyland with me!
Magnus Bane from The Mortal Instruments
Even though I love Disneyland, the wait times and young children can really get to me. And once the wait begins to settle into my bones and the children get on my last nerve, my cynicism and sass comes out to play. When this happens, I need a buddy to talk to about the ridiculously long lines and the little devil children running around causing a ruckus. Magnus Bane would be the perfect choice. He's sassy, slightly pessimistic, and inclined to gossip. Just the type of person I need to join me in my pit of misery.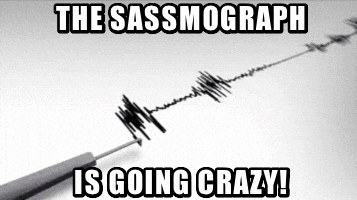 Adam from A List of Cages
Magnus might be my gossip buddy, but Adam will just be my buddy. He's such a sweetheart. So kind and good-natured. He'll act as the counterweight to Magnus. And he seems like the type of guy to genuinely enjoy Disney and crack jokes when it's needed. His cheerfulness might even prevent Magnus and me from cracking our own brand of comedy. I deem him the energetic, comedic member of our strange little group.
Anna

from Anna and the French Kiss
Just like Adam, Anna seems like the type of girl who'd really enjoy a trip to Disneyland. I can imagine her to be the one to want to visit all the souvenir shops, go on some of the really kiddie rides, and take pictures with cast members.
I think the group would benefit from having her type of attitude. Plus, she just seems like a really nice person.
Nina from Six of Crows
Whenever I go to Disneyland, I make it my mission to eat a churro. Maybe two. Heck, maybe even three if no one stops me. And if I'm in the mood to try something else, like a beignet or the grey stuff (I heard it's delicious), I need someone who'll try all the sweets with me. That person would most likely be Nina Zenik. It'd be nice to have another sweet tooth with me so we can both fangirl about the magical desserts of Disneyland.
Lady Jane Grey from My Lady Jane
While it'd be nice to just run around and enjoy the park, it's probably best to go in with a plan, especially if you want to hit all the fun rides and attractions in a timely manner. And there's no better planner than Lady Jane. She would most likely be the level-headed member of the group, trying to keep us together, keeping time, and making sure we get fast passes. She might even provide books for us while we're waiting in line!
---
Honorable Mentions
If I was in the mood to go with a larger group, I'd also bring along these two:
Ezra Mason from Illuminae
For extra laughs.
Darien Freeman from Geekerella
Because I need a friend to geek out with. We could talk about Star Wars and Marvel together!
---
Those are the characters I'd love to bring to Disneyland with me! Great….now I REALLY wanna go to Disneyland this summer. I see a churro in my future. Anyways, what do you think of my choices? Who would you bring to Disneyland/Disney World?